Canix makes it easy to ensure all your inventory has associated testing records. With Canix your test results are synced back from Metrc in real-time, you also have the ability to upload COAs so that you can provide these records on your future sales.
This article only applies to accounts that are synced with Metrc. Standalone accounts can only track Certificate of Analysis (COA) in Canix. See section 3 for more information on uploading COAs
Sync Test Results to Canix
You must first split your package in Canix to the weight required by your local laboratory.
Find the package you are intending to send off for testing
Click the box next to the package
Select Actions > Split Package
After you split the package you must select the Is Testing Package button, see screenshot below. By selecting this option you are indicating that Canix can sync back the lab test results once they are uploaded to Metrc from the laboratory.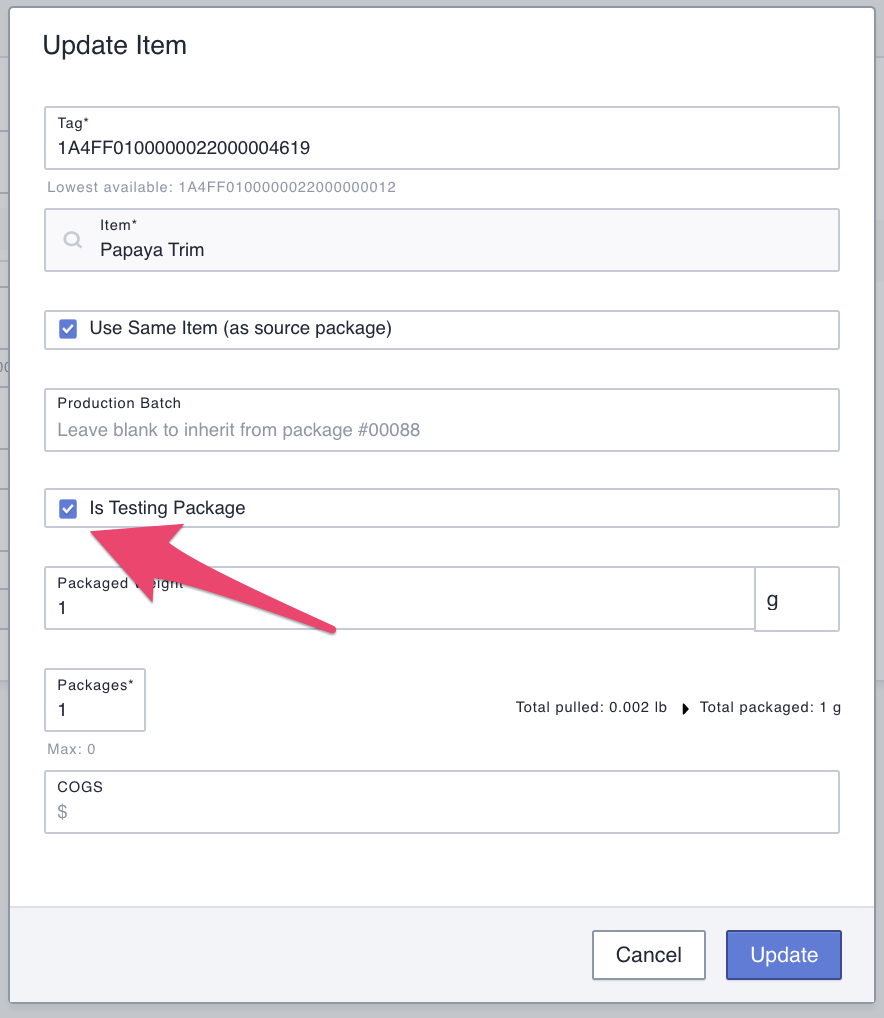 Viewing Test Results in Canix
We've also recently released a new feature in Canix where you can quickly see all packages and their associated test results.
Navigate to Inventory > Packages > Lab Tests > Lab Test Results
Uploading Certificate of Analysis
After the lab test results have been uploaded to Metrc from the laboratory, the THC, CBD, and Latest Test Date will sync back to Canix automatically. You can then upload the COA directly to Canix which will then be associated to that package and any subsequent child packages.
Navigate to

Inventory

>

Packages

> View: Active

Find the associated test package

Scroll to the right, under COA click Upload
Your computer's file browser will appear, select the COA and click Open