Canix's robust Customers feature allows you to better track and manage your customer base. We're constantly adding new functionality to build out the most robust customer relationship management tool available.
Since Canix already has access to state license databases, you can use this tool to surface new customers and add them to your list of clientele. More information on that feature can be found here - Manage Current and Prospective Customers.
Tracking Customer's Sales Orders
Using our Customers feature you can also review and manage a customer's current and historical Sales Orders.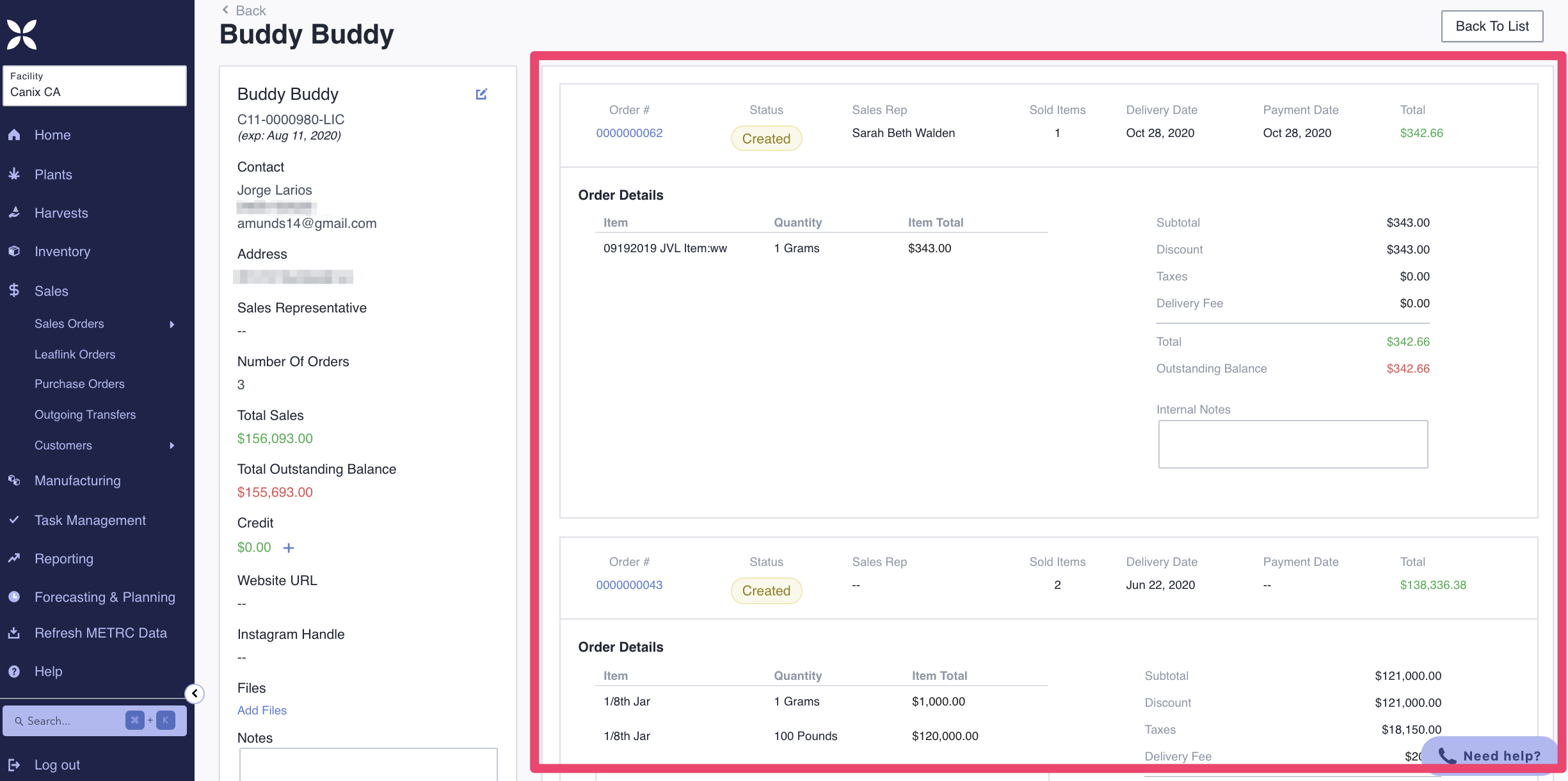 Credit
Many of our customers asked for a way to manage credit on accounts, with Canix this process is easy! We automatically log a credit to the customer's company when an invoice is overpaid. You also have the option of adding credits directly to a company's account. You can choose to apply that balance on any of their future orders via Sales Orders.


Adding Credit to a Customer's Account
Navigate to Sales > Customers > Current
Search for the customer under Company Name
Open their profile by clicking their Company Name
In the user profile under Credit, click the green plus
Add the credit amount and click Apply
Applying Credit to a Sales Order
You have the option to pull from the customer's existing credit or apply a new credit.
Navigate to the Sales Order to which you'd like to apply the credit
On the right-hand side under your line items, click Credit
Input the credit amount you'd like to apply to the Sales Order

Select whether you would like to pull the credit from the customer's existing credit, or add a new unassociated credit

Click Apply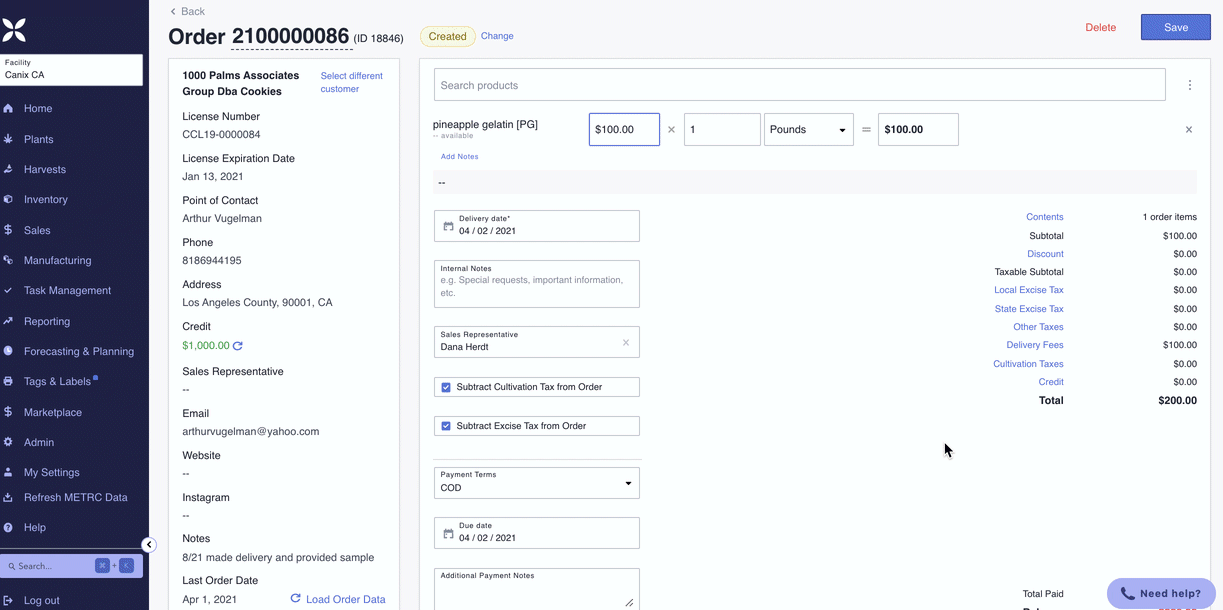 Outstanding Balance
An outstanding balance will exist on a customer's account when they have unpaid invoices. The process for logging payment on an invoice can be found here - Create and Manage Sales Orders.