Creating a Package from a Harvest (Web - Metrc)
Creating a Package from a Harvest
You can create a Package from a Harvest in the Web Application of Canix:
Inventory > Packages > Active


Create Package From: Select, Harvest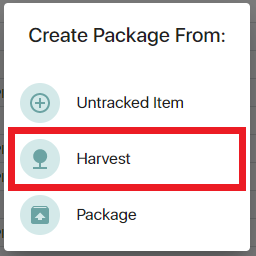 Create from Harvest screen will prompt you to: Enter a New Metrc Package Tag, Select the Item Type from the drop down menu, and to Select a Packaging Date. Note: there is an option to mark this package as a Testing Package. This would be used if you were creating packages that are being sent to be tested, not that the harvest has been tested before.
Select Add Contents.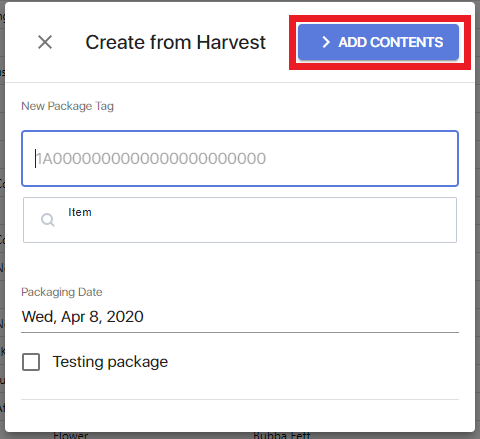 To Create Package from Harvest complete all required fields by Searching and Selecting the Harvest from the drop down menu (If you don't see anything in the drop down you can begin typing in the Harvest field for Harvests to populate), and Entering the Harvest Weight and Selecting Weight Units.
Select, +Create Package
**Note: Once Submitted this package cannot be edited.**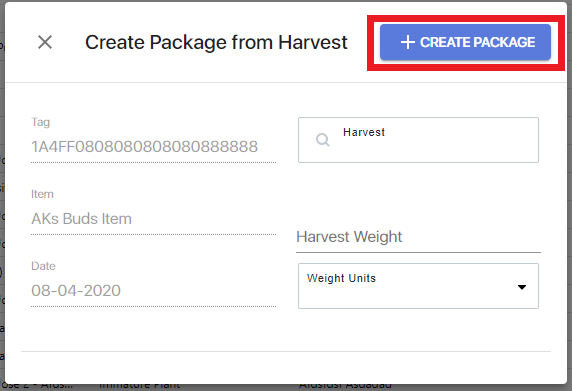 You have successfully Created a Package from a Harvest!
To view the Completed Package: Select, Inventory > Packages > Active
This will also reflect in Metrc.
---
---