There are a few actions that you must complete in Metrc that cannot be done just in Canix. The reason is that Metrc has not opened up API access to allow third-party integrators, such as Canix, to submit this data directly to Metrc.
Outgoing Transfers
In order to successfully transfer inventory from your Canix instance, you must register an Outgoing Transfer in Metrc. Canix has helped to simplify this process by allowing you to create a Draft Transfer directly from Canix. When you create
Oklahoma customers are required to manually input Gross Weight on all transfers, see screenshot below. This data cannot be passed from Canix to Metrc. After creating your Draft Transfer and before Registering the Outgoing Transfer, input the Gross Weight of each package in the New Outgoing Transfer.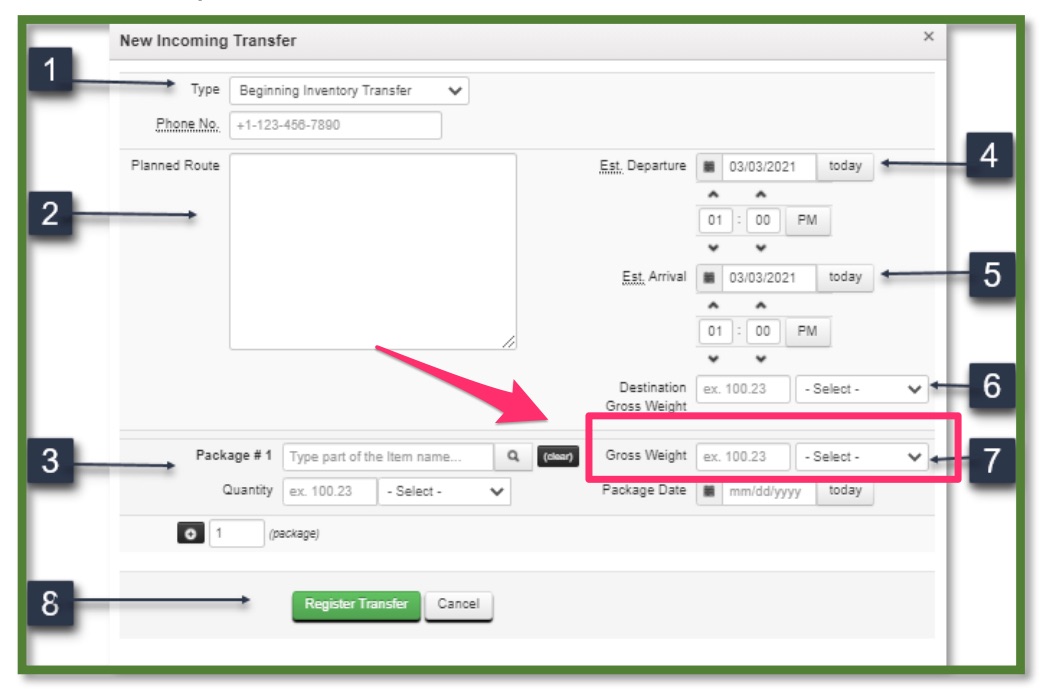 Register an Outgoing Transfer
After you've created a transfer in Canix, you can follow the steps below to submit your Draft Transfer Template in Metrc.
Log into your Metrc instance
Navigate to Transfers > Templates
Find the transfer you just created and select Use on the right
Click Register
Navigate to Transfers > Licensed > Outgoing
Click Accept